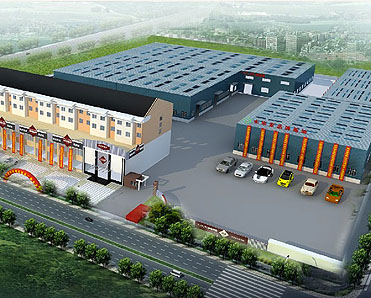 联系我们 / Contact us
广州泰德展览装饰设计有限公司
网络地址:www.gztaidezhanlan.net
联系人:刘先生
移动电话:18565513363(广州)
13121207017(北京)
固话:020-89440110
邮箱:616516131@qq.com
传真:020-89440110
地址:广州市番禺区大石街北联村新北大街27号北联商务中心543室
公司简介
广州泰德展览装饰设计有限公司是一家专业从事展览展示、形象策划、视觉形象设计、企业展厅推广及行业机构形象、室内外展示装饰工程、设计制作为一体的综合性专业品牌推广公司。
总部设在广州,长期参与在广州、深圳、东莞、北京、天津、上海、青岛、济南、南京、杭州、南宁、郑州、厦门、南京、成都、西安、昆明、合肥、武汉、长沙等全国各类展会的制作工程,源源不断的为广大客户提供优质的特装服务。公司自创办以来,泰德人始终贯彻以德为本、诚信服务的原则,在展览展示领域,公司秉承"高品质、高要求、以创新求发展、以品质求生存的服务理念",坚持走专业化、品牌化、国际化的发展道路,旗下凝聚了一批具有强烈团队合作精神的专业管理及设计队伍,项目施工管理、专业技术工人达300余人。全方位提升国内国际展览行业的新概念、新材料、新技术、新服务理念,成为泰德展览装饰为客户服务发展的新概念。
我们多年服务在各大展会及中国名展广交会、广州建材展、照明展、广州家具展、上海家具展等用新颖的设计和过硬的质量得到了国内外客户的一致好评。
经过多年的不懈努力,广州泰德展览装饰设计有限公司更加成熟稳健、更加锐意进取。面对新的机遇和挑战,会更加以高品质、高效率、高要求的标准精心运营,泰德人永远朝着行业第一品牌目标前行!
广州泰德展览装饰设计有限公司诚邀社会各界朋友携手未来,共创辉煌!
Guangzhou Ted Exhibition Decorative Design Co., Ltd. is a professional brand promotion company which specializes in exhibition display, image design, visual image design, enterprise hall promotion and industry organization image, indoor and outdoor display decoration works, design and production as one comprehensive professional brand promotion company.
Headquartered in Guangzhou, long-term participation in Guangzhou, Shenzhen, Beijing, Shanghai, Guangxi, Xiamen, Xiamen, Nanjing, Xi'an, Wuhan, Jinan and other national exhibitions of various production projects, a steady stream of customers to provide quality special equipment The Since the founding of the company, the Ted people have always been implementing the German-based, the principle of integrity services, exhibitions in the field, the company adhering to the "high quality, high demand, innovation and development, quality of survival of the service concept." The construction of the project management, professional and technical workers of more than 300. All-round to enhance the domestic and international exhibition industry, the new concept, the company has a strong team of professional management and design team, New materials, new technology, new service concept, become Ted Exhibition decoration for customer service development of the new concept.
We have many years of service in the major exhibitions and the Canton Fair, Guangzhou Building Materials Exhibition, lighting exhibition, Guangzhou Furniture Fair, Shanghai Furniture Show with innovative design and excellent quality has been domestic and foreign customers praise.
After years of unremitting efforts, Guangzhou Ted Exhibition Decoration Design Co., Ltd. more mature and sound, more forge ahead. Faced with new opportunities and challenges, will be more high-quality, high efficiency, high standards of careful operation, Ted people will always move towards the industry's first brand goal!
Guangzhou Ted exhibition decoration design Co. Ltd. sincerely invite friends from all walks of life to create a brilliant future!